BORN IN RACING
FORMULA 1
Formula 1, the pinnacle of racing where demands are extremely high, driving the pace of innovation, always pushing the limits in chase of milliseconds.
Our presence on the F1 grid goes back into the 90's when we entered into partnerships with the first teams.
Since then we have extended are presence and today we supply four out of the 10 teams on the grid with suspension products and services.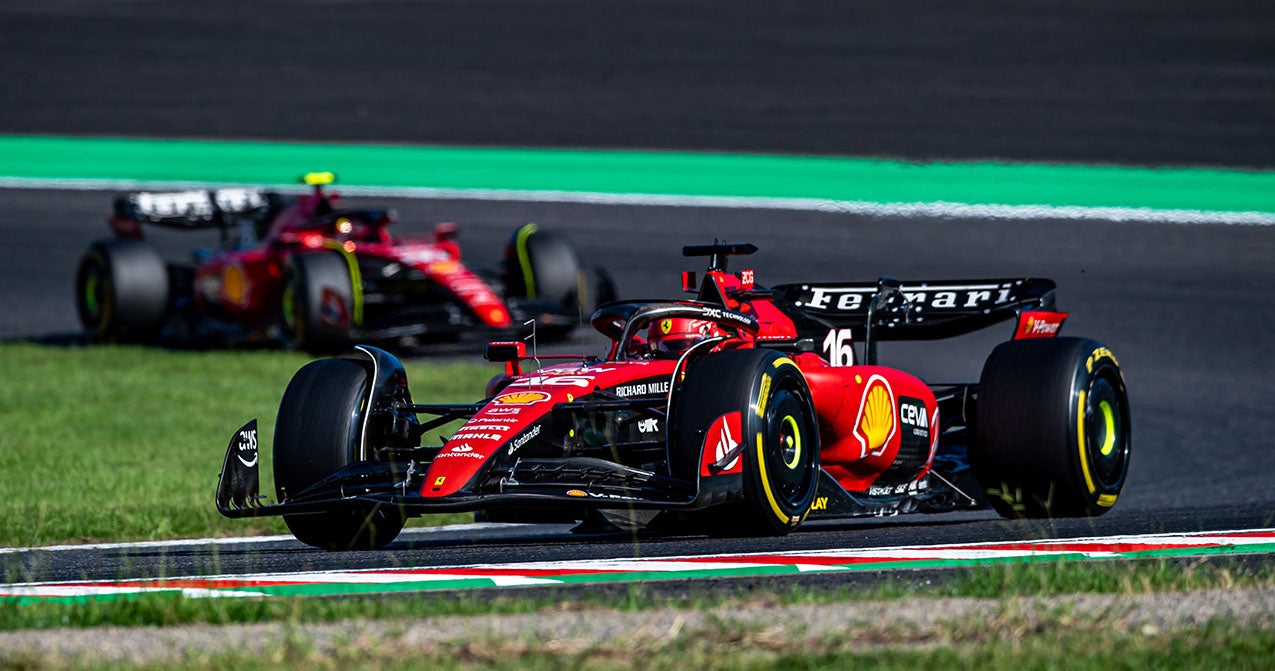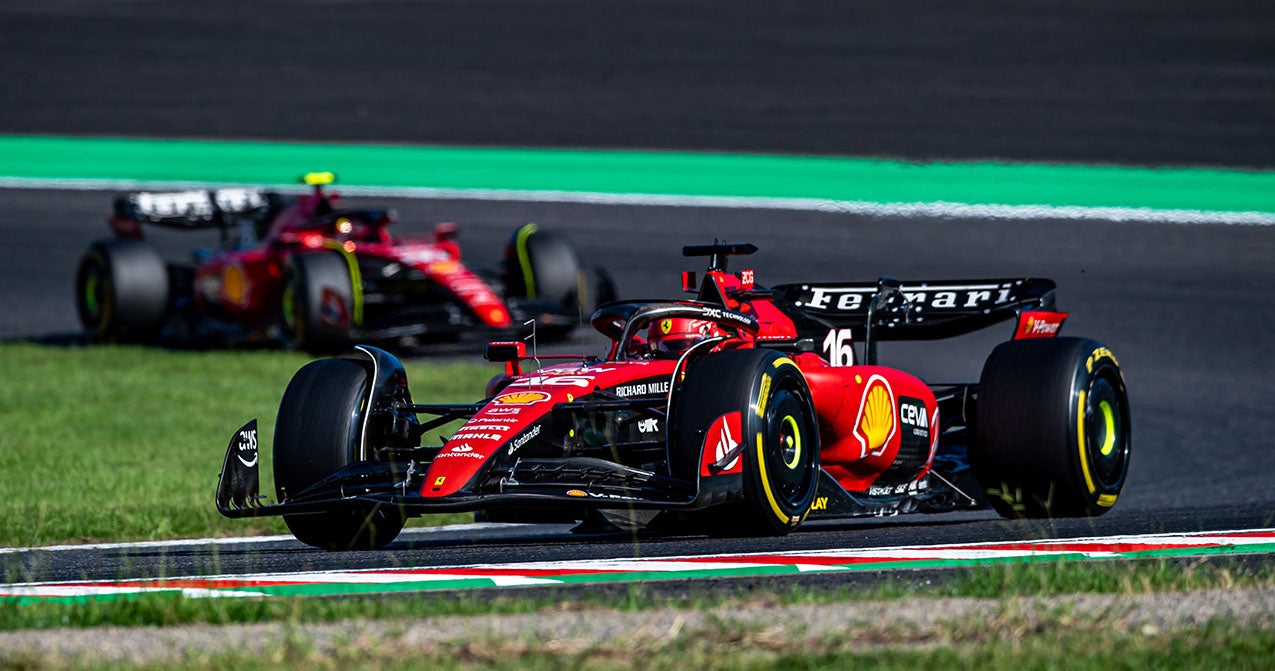 The conditions in F1 are extremely challenging for the suspension with focus on the product being as light and small as possible to fit in the very limited space available, all while managing the loads and maintaining performance in extreme temperatures. The demands are high and the development process challenging with extensive simulations and several steps of testing before the product making it onto the cars.
The end result – competing on the F1 grid with our partners is very rewarding and gives us the opportunity to explore and develop new technologies which also comes into effect in our OE projects and aftermarket products.
ÖHLINS ON THE FORMULA 1 GRID
TECHNICAL PARTNER TO SCUDERIA FERRARI
In addition to developing and supplying ultra-high-performance, racing-grade suspension solutions for the Scuderia Ferrari cars, we stay closely involved in the team's racing engagements throughout the season.
Our commitment to providing advanced technical support and service for Scuderia Ferrari ensures their drivers experience optimal suspension performance on diverse racing circuits around the world.